BAM! is an agency that focuses on website design in Boston. We understand the impact that the internet has had on the way businesses connect with their customers. In this digital era, having a website is a crucial aspect of any business's marketing plan. Your website acts as an online introduction to your brand and can impact a potential customer's first impression of your product or service. With the high level of competition in the market, it is vital that you have a website that stands out and effectively conveys your brand's message. This is where Buzz Website Design can help.
Expert Web Designer in Boston
Being a leading web designer, we know the importance of having a website that not only looks great but also functions seamlessly. Our team of professional designers creates websites that are a perfect combination of visually appealing design, being user-friendly, and most importantly, mobile responsive. Trust us to deliver a unique online presence for your business.
Boston Small Business Website Design
Here are just a few reasons why choosing our website designer services can be beneficial for your business:
Access to expert designers and developers who can create a custom website tailored to your specific needs.
Use of the latest technology and design trends to create a visually appealing and user-friendly website.
Integration of various tools and features to improve website functionality and enhance the user experience.
Improved search engine visibility and increased website traffic.
Increased brand recognition and credibility.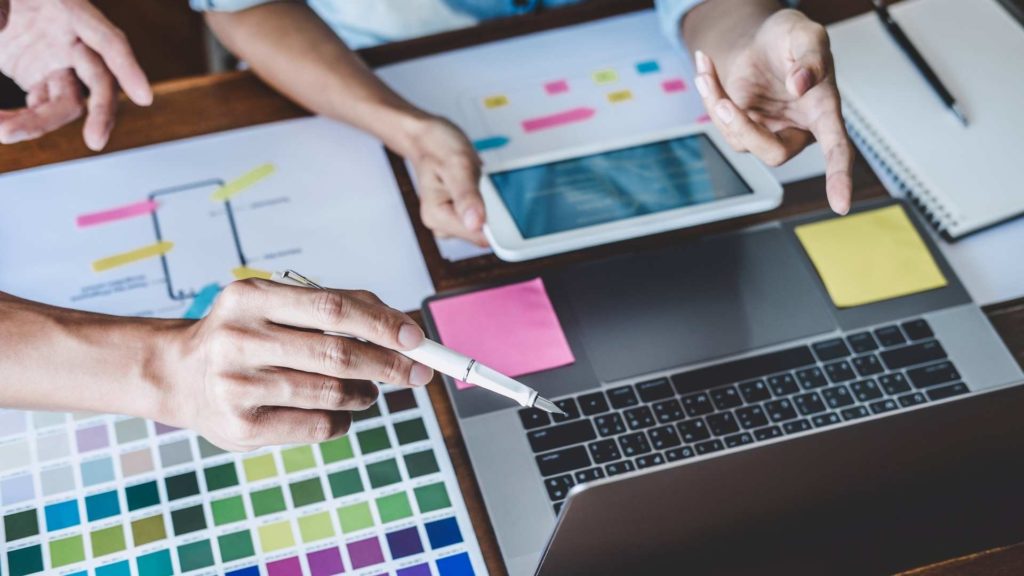 Custom Website Design Services
Custom website design services are a must-have for businesses looking to establish a strong online presence. With the ever-increasing competition in the online space, having a unique and visually appealing website is essential to stand out from the crowd.
A custom website design service provider can help you create a website that is tailored to your specific needs and requirements. They will work closely with you to understand your business, target audience, and goals to create a website that is both visually stunning and highly functional.
Reaching Customers with Web Design
As the fourth most populous city in the United States, Boston is a major hub for businesses of all sizes. If you're looking to reach customers in this vibrant city, investing in web design is a smart move.
Our company specializes in creating custom websites that help our clients stand out from the competition. We'll work with you to understand your business goals and target audience, and then we'll craft a website that's optimized for conversion. Whether you're starting from scratch or looking to redesign your existing site, we have the skills and experience to help you achieve your goals.
The Most Effective Way To Market Online
Website Design using internet marketing in Boston, MA is the perfect way to get your business or organization noticed. Utilizing the latest technologies and strategies, our team of web design experts will create a website that is not only visually appealing but also user-friendly and search engine optimized.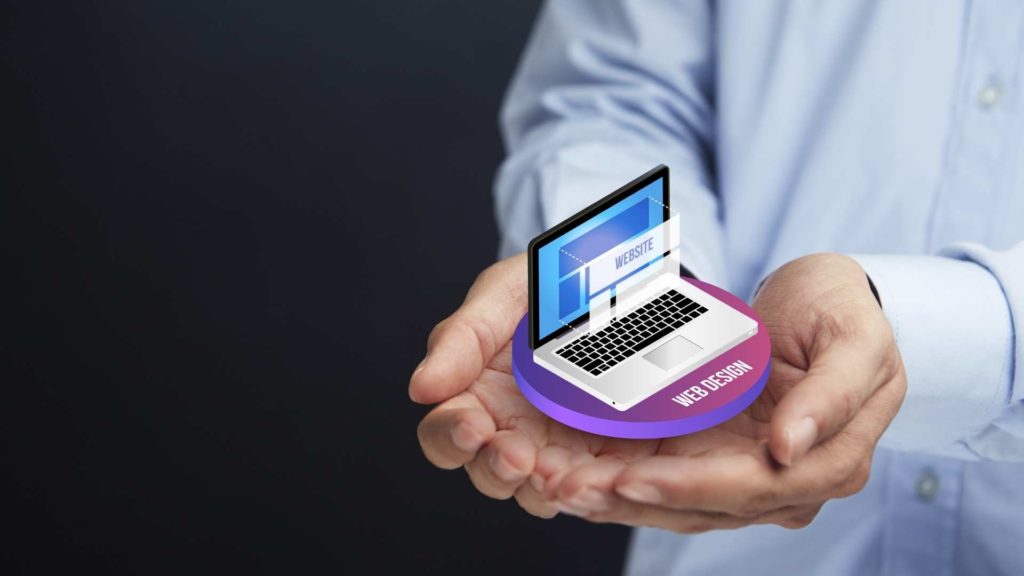 We understand that a website is much more than just a digital business card; it's an essential tool for marketing and branding your business. Our team will work closely with you to understand your goals and objectives, and we will create a custom website design that reflects your unique brand identity.
Whether you are a small business owner in need of professional web design services, or you are looking for an experienced team to help with your existing site, Buzz Advertising & Marketing Group has the solution for you.
Experienced Designers For Successful Online Presences
Buzz Advertising & Marketing Group manages to create and design websites that are unique, and professional and will give your business a competitive edge. Here at our company, we know what it takes to make successful online presences for our clients. Our team of experienced web designers in Boston can help you craft the perfect website to get noticed by potential customers or clients. Whether you're looking for a simple website to showcase your products or services, or a more complex online storefront, we can help.
Responsive Website Design For Mobile Devices
When it comes to web design in Boston, MA, there are a few things to keep in mind. First, you want to make sure that your website is responsive, meaning it will look great on all devices (desktop, laptop, tablet, and smartphone). Second, you will want to work with a team that has years of experience in web design, so they can ensure all the latest trends in web design are used while still creating an aesthetically pleasing website.
Elevate Your Brand With Our Website Design Services
Website Design elevates your brand and tells your story to the world. A good web design will grab a user's attention and never let go. It is essential for any business in today's digital age. At Buzz Advertising & Marketing Group, we understand how important a well-designed website is for success. We are a web design company in Boston, MA that specializes in creating custom websites that are both beautiful and effective.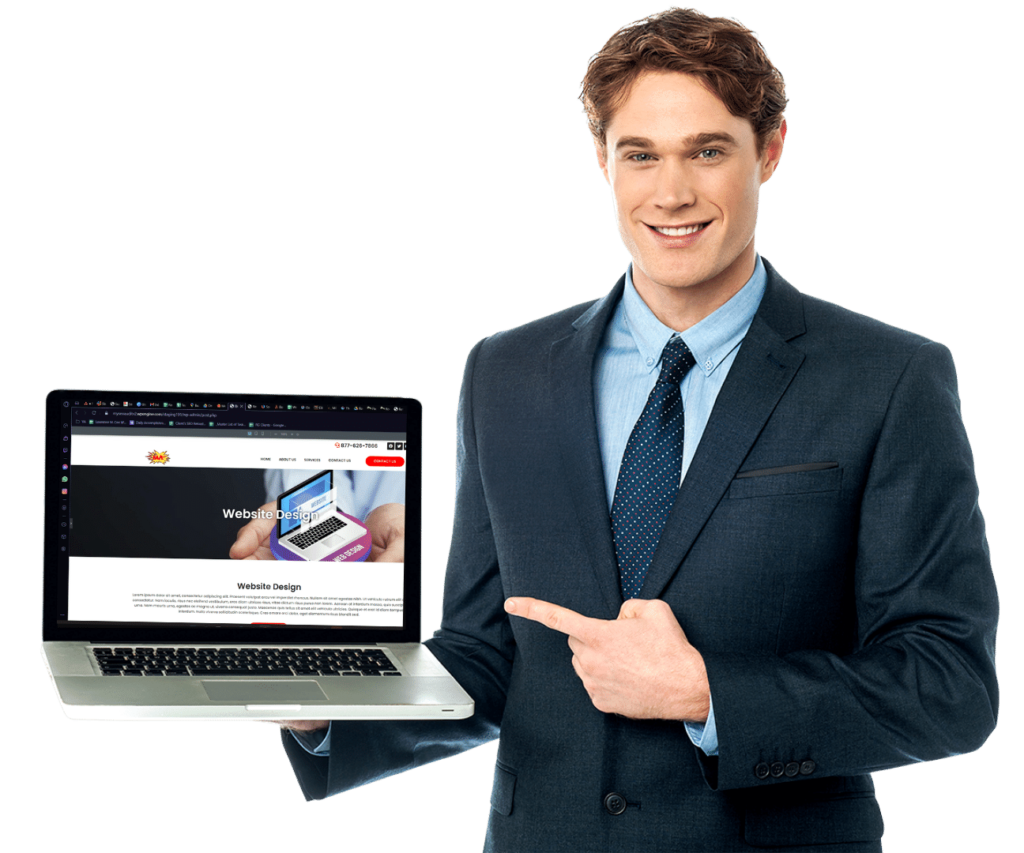 Why Choose Our Website Design Service in Boston, MA?
When you're looking for a website design service in Boston, MA, look no further than Buzz Advertising & Marketing Group. We have a team of experienced professionals who will work with you to create a website that meets your specific needs and requirements. We're dedicated to providing our clients with the best possible service, and we'll work closely with you to ensure that your website is designed exactly the way you want it.
Get In Touch
With Us Today!
At Buzz Advertising & Marketing Group, we are proud to offer our clients a full range of digital marketing services. We have a team of experienced professionals who are passionate about helping businesses grow online. We offer a variety of services, including SEO, web design, and social media marketing. We also offer a wide range of custom solutions. We are proud to be a one-stop shop for all your digital marketing needs. Call us today at 877-626-7866!
A professional web design company will have the experience and knowledge to create a website that is both appealing and effective. They will also be able to help you choose the right hosting package and ensure that your site is optimized for search engines.
The cost of web design can vary depending on the company you use, the size and complexity of your website, and the number of pages you need. However, it is possible to find affordable web design companies that can create a quality website for you.
You should look for a web design company that has a good reputation and is able to provide you with a portfolio of their previous work. It is also important to find a company that is willing to work with you to create a custom website that meets your specific needs.